SCAD Alliance is a unique organization with an integrated approach to the challenges facing spontaneous coronary artery dissection, or SCAD, patients and those who care about them. Our four-leaf "lucky" heart logo represents the torn artery we must overcome supported by family, health partners, and researchers. With a focus on collaboration, SCAD Alliance has incorporated the many disciplines that play a role in researching spontaneous coronary artery dissection and caring for patients. We have crafted a team whose members are experts in the fields of cardiology, vascular disease, clinical psychology, connective tissue disorders, obstetrics/gynecology, endocrinology, and genetics.
The mission of SCAD Alliance is to be the leader in advancing the science of Spontaneous Coronary Artery Dissection (SCAD) through improved knowledge and cooperation among health care professionals, patients and their families. We pursue this mission by educating key audiences and fostering unique, interdisciplinary research collaborations.
The SCAD Alliance's vision is to empower each SCAD survivor with an accurate diagnosis, superior outcome and answers.
Dr. Naesha Parks began her journey with SCAD in 2008 just ten days after giving birth to her son. After experiencing chest pain, she learned that she'd developed blot clots that were lodged in her lungs. Several days later, her doctors discovered that she had a coronary artery dissection which required open heart surgery.  En route to surgery, Naesha had a severe heart attack and coded for twenty eight minutes. However, doctors were able to revive her and perform triple bypass surgery. Her journey to recovery soon began. 
Dr. Parks has dedicated her time to bringing awareness to SCAD along with promoting early detection of heart attack symptoms in women. In 2014, she was the American Heart Association's "American Heart Hero." Her unique skills in Educational Leadership have allowed her the opportunity to use her experience as a platform for inspirational talks during keynote speaking engagements at schools, churches and universities.
A pivotal moment for Naesha was in January 2015, when she released her book The Heart Feels First, which recounts her entire journey through the eyes of everyone involved in her care and support during her near death experience and recovery. Today, Dr. Parks also hosts the popular "Heart Matters" podcast and is a leadership consultant through her speaking engagements and interviews.
Dr. Parks has ten years of experience in Early Childhood Education and Leadership. She received her Bachelor's degree in Elementary Education and her Specialist and Doctoral degrees in Educational Leadership. She is currently serving as an administrator in the Columbia County (Georgia) School System as a Director in Teacher Development and Professional Learning and a Leadership Specialist.
When she is not working on behalf of her students, teachers and community, Naesha spends her time with her family. She is married to Keenan and they have four children, Chandler, Sydney, Chance and Reese.
Rebecca experienced her first heart attack--without an apparent cause--as a healthy, active college student just before her 21st birthday. The event seemed like an anomaly, and sometimes young age is protective in that life is fast-moving...college graduation, then grad school, career plans, running for fitness, healthy pregnancies, and babies. When Rebecca had a second heart attack in 2015, everyone realized the first wasn't simply bad luck. The following year she finally met the doctors who could piece together her medical history and discover SCAD was the cause of her two heart attacks. Today, she is doing well and is active with her two kids.
In 2016, recognizing the need for increased awareness of heart disease in women like herself, Rebecca began volunteering with the American Heart Association, and in 2019, she joined the SCAD Alliance Board of Directors. Professionally, she is a Physician Assistant at Children's National Heart Institute in Washington, D.C., where she cares for patients with congenital heart disease.
Rebecca graduated from The George Washington University with a Master of Science in Health Sciences Physician Assistant Studies and Master of Public Health. In her role with SCAD Alliance, she enjoys collaborating with patients, providers, and advocates to advance both the awareness and the science of SCAD.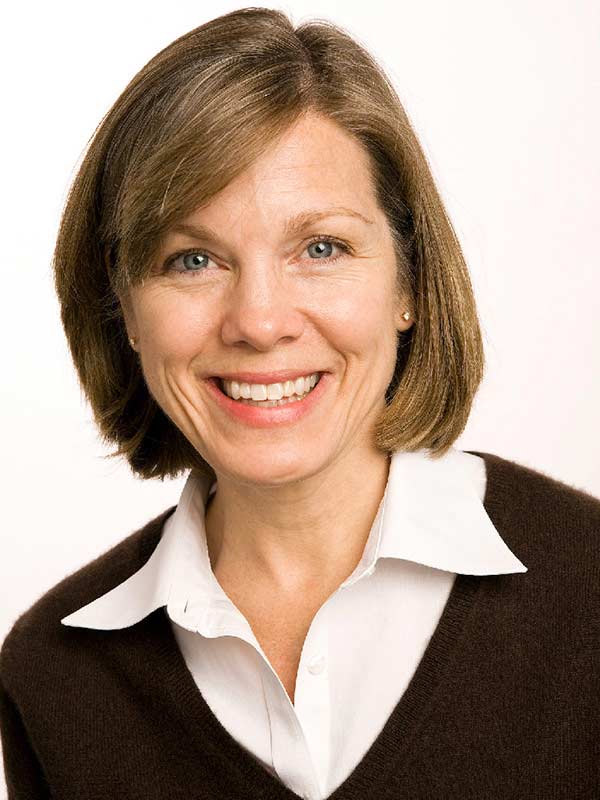 Co-founder, Executive Director and iSCAD Registry Steering Committee Member
Katherine began her journey with SCAD in 2003 after the birth of her second son. She endured several weeks of misdiagnoses for classic heart attack symptoms before finally undergoing emergency open heart surgery to repair two blockages caused by spontaneous coronary artery dissection. After a long recovery and additional surgeries, Katherine dedicated her life to her sons and solving the mystery of SCAD.
Initally, doctors said she would never meet another survivor. Determined to find the cause of SCAD and prevent it from happening to others, she connected with fellow survivors through social media and used their collective voice to launch research at Mayo Clinic.
Soon after, Katherine realized that patients, families and clinicians needed support. With the help of Rachel Doucette, the two co-founded SCAD Alliance in 2013. The nonprofit worked diligently to raise the profile of SCAD, educate key audiences, and advocate for clinical studies. In 2019, under the leadership of Dr. Esther Kim, SCAD Alliance launched the iSCAD Registry, a multi-center international research initiative. In 2023, the registry has more than 1,350 participants at 24+ sites.
Katherine spent her early career in corporate communication and today is Executive Director of SCAD Alliance. In addition to her advocacy through SCAD Alliance, she is a member of the Community Congress of Everylife for Rare Disease Foundation, an advocate for the National Center for Health Research, a WomenHeart Champion, and ally of American Medical Women's Association. Katherine is a 1987 graduate of the University of Virginia and 1990 graduate of Northwestern University's Medill School of Journalism.
Tricia McDaniel first learned of SCAD when her dear high school friend, and SCAD Alliance co-founder, Katherine Leon called soon after her heart attack and resulting heart surgery in 2003. She helped support Katherine's journey from that point, even attending the Woman's Day Red Dress events with her in February 2013.
A 1987 graduate of the McIntire School of Commerce at the University of Virginia, Tricia has extensive finance, accounting, and nonprofit experience. With the birth of her second child in 1993, Tricia stayed home full-time, but her interest in numbers and finance did not wane. She channeled her talents into numerous community and educational causes, serving as treasurer of every organization for which she volunteered. Tricia is Treasurer of the Garden Club of Virginia, having served on its board in various roles for six years. In 2019, she answered the call to help SCAD Alliance, joining the Board as Treasurer.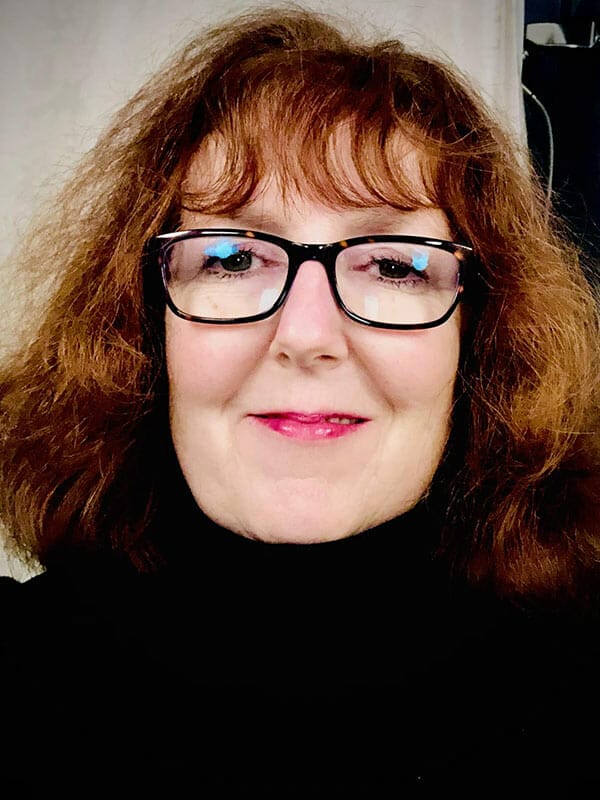 Maureen had her first SCAD at the age of fifty in 2015. She ignored the chest pain, heavy feeling in her arms, and burning in her throat during a crossfit class. She actually thought for a minute that it might be heart related, but when the symptoms subsided she pushed it to the back of her mind. A couple of days later, she woke up with chest pain and arm discomfort. Maureen knew that EMS needed to be called. She was treated for a heart attack, which was caused by a spontaneous coronary artery dissection. She was lucky and did not have any significant heart damage. Unfortunately, almost 3 years later in 2018, she had a second SCAD event sustaining moderate heart damage.
Maureen was fortunate enough to have met Dr. Malissa Wood at a cardiac rehab conference. At that time Maureen began to have a much better understanding of SCAD thanks to Dr. Wood and staff at Massachusetts General Hospital. She began to mentor other SCAD patients as part of her recovery and wished to help others with this condition. Maureen recently began a small local support group that meets every 2 months.
Since that second event Maureen has changed her lifestyle by decreasing stress through regular exercise, meditation, aromatherapy, and reiki. She believes peer support is meaningful for all patients, and that education is crucial for families, health professionals, and first responders. She is hopeful that she can be part of SCAD Alliance's future goals of advocacy for increased awareness in the acute care setting and supporting the education needs of the SCAD survivor and family.
Professionally, Maureen is a Pulmonary Nurse Clinician and graduate of the University of Massachusetts in Amherst. She and her husband Bill have four adult children.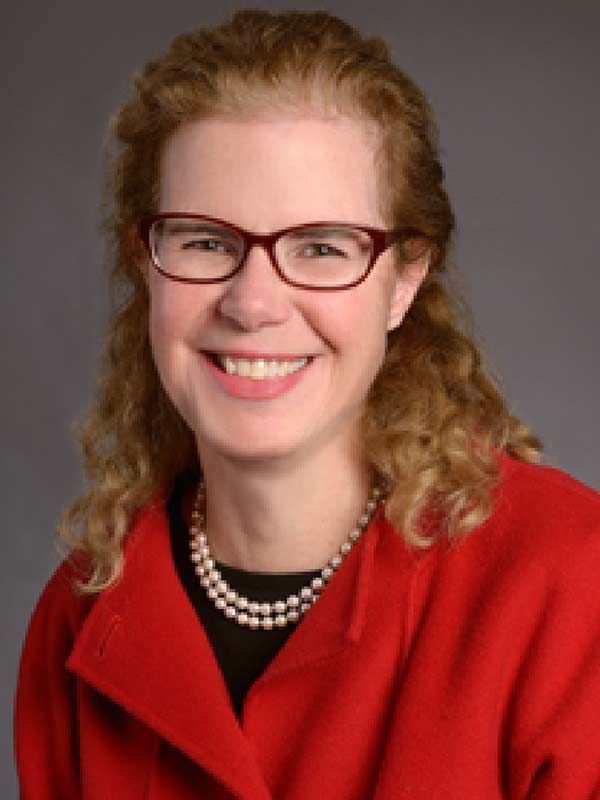 Ann Fitzpatrick is a SCAD survivor because she advocated for herself. Ann had been working out 5 days a week for more than 30 years when one day she got off the stair climber and was very short of breath. This shortness of breath was persistent, even after multiple tests and misdiagnoses. Ten days after the initial ER visit, still short of breath, Ann was certain something was profoundly wrong, and insisted on obtaining a definitive diagnosis.
This advocacy helped save Ann's life. A cardiac catheterization the following day revealed Ann had an 85-90% blockage of her left coronary artery, and a stent was placed to open the artery and prevent a heart attack. At the age of 52, Ann was a SCAD survivor. Prior to the SCAD event, Ann had no risk factors for heart disease.
With a background in hospital administration, and experience in the world of medical centers, Ann now had experience as a heart patient. She attended the WomenHeart Science and Leadership Symposium at the Mayo Clinic in 2014 and became a WomenHeart Champion. As a WomenHeart Champion, Ann educates the public about heart health, advocates for women's heart health care and research, and supports other women with heart disease. As a member of the Board of SCAD Alliance, Ann hopes to help educate patients, the public, and practitioners about SCAD, as well as support SCAD research.
Ann and her husband, Kevin are proud parents of three young adult children.
Scientific Advisory Board
Chair of Scientific Advisory Board and Chair of iSCAD Registry Steering Committee
Dr. Kim is the Director of the Center for Women's Cardiovascular Health at Sanger Heart and Vascular Institute, in Charlotte, NC. Her areas of expertise include heart disease in women, uncommon arterial disorders such as spontaneous coronary artery dissection (SCAD) and fibromuscular dysplasia (FMD), and noninvasive vascular imaging. Dr. Kim completed her undergraduate and medical degrees at Duke University followed by training in internal medicine at Johns Hopkins Hospital and cardiology and vascular medicine fellowships at the Cleveland Clinic in Cleveland, OH. She received her Master in Public Health degree from the University of North Carolina-Chapel Hill. Prior to joining Atrium Health in 2022, she was a staff cardiologist at Cleveland Clinic and then Professor of Medicine (Division of Cardiovascular Medicine) at Vanderbilt University Medical Center where she was also the medical director of the vascular laboratory.
Dr. Kim is the active in multiple national societies and organizations and is the current Treasurer for the Society for Vascular Medicine, Chair-elect for the Peripheral Vascular Council of the American Heart Association, a member of the Board of Directors for the Intersocietal Accreditation Commission Vascular Testing Division and is a fellow of the American College of Cardiology. As a passionate advocate for her patients, Dr. Kim serves as the Chair of the Scientific Advisory Board for SCAD Alliance, a nonprofit organization for patients with SCAD, and is national principal investigator for the iSCAD Registry, the largest multicenter SCAD registry in the United States. She has chaired or co-authored the major national and international consensus statements guiding the diagnosis and treatment of SCAD and FMD.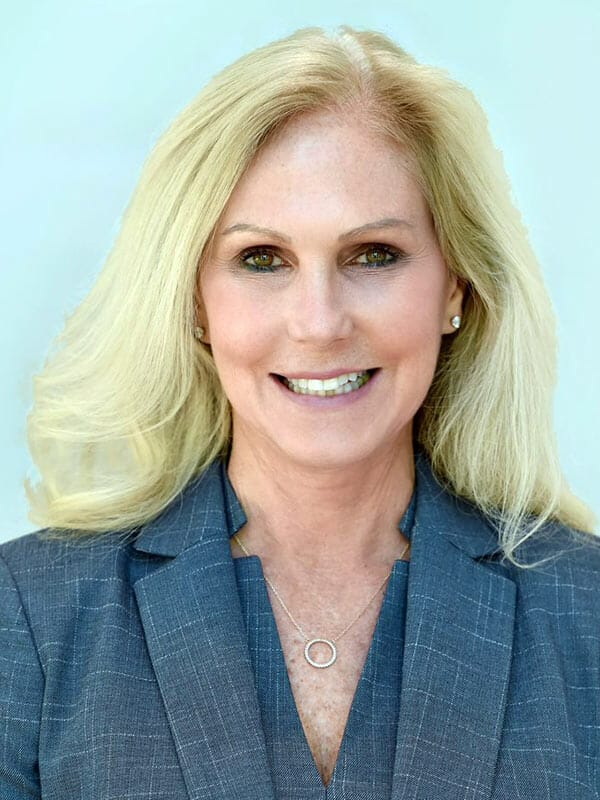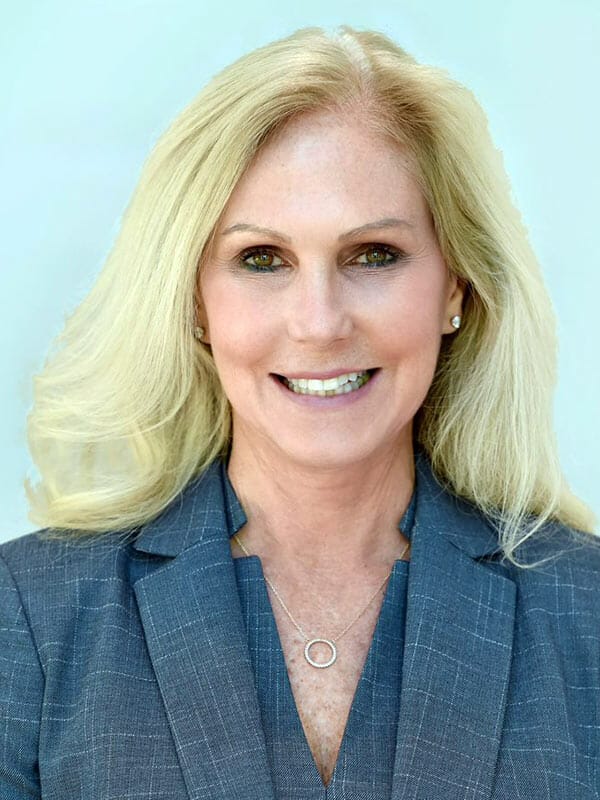 Scientific Advisory Board Member and iSCAD Registry Steering Committee Member
Dr. Malissa Wood is a cardiologist and Vice President and Chief Physician Executive of the Heart Institute of Lee Health in Fort Myers, FL. Previously, Dr. Wood was the Cathy E. Minehan Chair of Cardiovascular Disease in Women and co-director of the Corrigan Women's Heart Health Program at the Massachusetts General Hospital (MGH) in Boston, MA. She led the MGH Multidisciplinary SCAD Program and was Associate Chief of Cardiology for Diversity and Health Equity.
Dr. Wood completed her undergraduate and medical degrees in the combined B.A/M.D program from the University of Missouri-Kansas City followed by training in internal medicine and cardiovascular medicine at the Beth Israel Deaconess Medical Center/Harvard Medical School in Boston, MA, where she served as Chief Medical Resident.
Dr. Wood is a dedicated advocate for her patients and colleagues and has been involved in successful advocacy efforts at the state and national levels. She has led publications that addressed the impact of social determinants of health on cardiovascular care, identified existing disparities in care, and worked tirelessly to advance diversity in cardiovascular medicine. Dr. Wood is on the Steering Committee of the iSCAD Registry. She is the immediate-past Governor of the Massachusetts Chapter of the American College of Cardiology (ACC) and a Trustee of the ACC. She is immediate past-Chair of the ACC Board of Governors.
Scientific Advisory Board Member and iSCAD Registry Steering Committee Member
Dr. Sahar Naderi is a cardiologist and the Director of Women's Heart Health at Kaiser Permanente, San Francisco. Dr. Naderi has expertise in conditions that disproportionately impact women and/or are unique to women's cardiovascular health, specifically Spontaneous Coronary Artery Dissection (SCAD), as well as cardiovascular complications in pregnancy, including genetic cardiovascular conditions that impact pregnancy and other cardiovascular diseases that disproportionately affect women. Dr. Naderi also specializes in valvular heart disease and in aortic diseases, including such genetic conditions as Marfan Syndrome, and other rare vascular conditions.
Dr. Naderi earned her undergraduate degree from UC Berkeley and a Master of Health Science at the Johns Hopkins Bloomberg School of Public Health before receiving her medical degree from Baylor College of Medicine, Houston, Texas. After Internal Medicine residency training at Duke University, she completed a cardiology fellowship at Cleveland Clinic and a Women's Heart Health Fellowship at Massachusetts General Hospital in Boston. Prior to joining Kaiser Permanente, Dr. Naderi was Clinical Assistant Professor of Medicine (Cardiology Division) at Stanford University Medical Center and was a member of the Stanford Women's Heart Health group and the Stanford Center for Aortic Diseases.
A passionate advocate for all her patients, Dr. Naderi devotes energy to supporting SCAD patients' physical recovery and psychosocial needs throughout the Bay area and also as a member of the iSCAD Registry Steering Committee.
Scientific Advisory Board Member
Dr. Mark Lindsay is a cardiologist specializing in Genetic Aortic Disease, Massachusetts General Hospital and Massachusetts General Hospital for Children Assistant Professor of Medicine, Harvard Medical School.
Medical Education
M.D.; Ph.D., University of Virginia School of Medicine
Residency, Johns Hopkins University School of Medicine
Fellowship, Johns Hopkins University School of Medicine
American Board Certifications
Pediatric Cardiology, American Board of Pediatrics
Scientific Advisory Board Member
Dr. Edwards is a graduate of the University of Houston and Stanford University. She completed her clinical internship and postdoctoral fellowship at the Palo Alto VA Medical Center, specializing in Behavioral Medicine. She is a cognitive behavioral therapist with experience in mindfulness-based interventions (e.g. ACT, MBSR) and training in biofeedback.
Professional Education
Board Certification: Biofeedback Certification International Alliance, Biofeedback
Fellowship, VA Palo Alto Health Care System, Behavioral Medicine (2009)
Internship, VA Palo Alto Health Care System, Behavioral Medicine (2008)
Ph.D., University of Houston, Clinical Psychology (2008)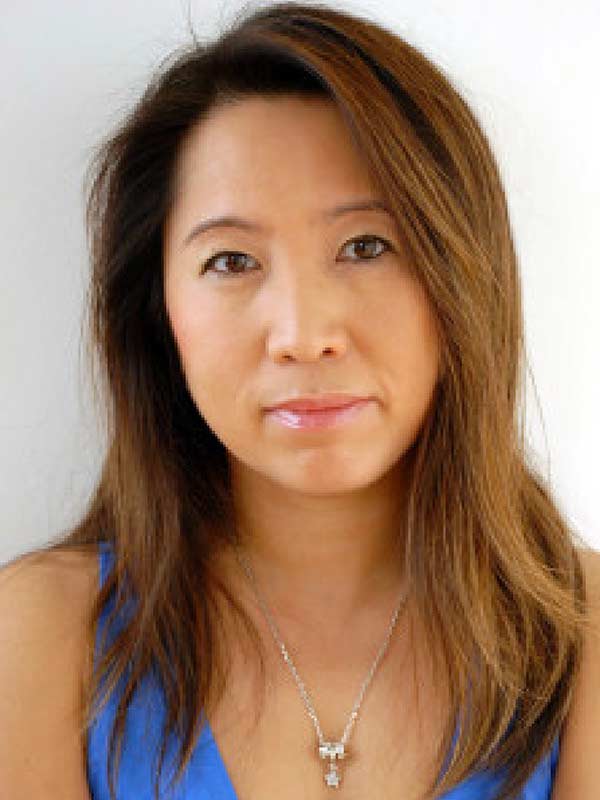 Jacqueline Saw, MD, FRCPC, FACC
Scientific Advisory Board Member
Dr. Jacqueline Saw is an Interventional Cardiologist at Vancouver General Hospital (VGH) with a joint appointment at St Paul's Hospital. She is a Clinical Associate Professor of Medicine at the University of British Columbia, and Program Director of the Interventional Cardiology Fellowship Program at VGH. She also served as the Head of VGH Cardiology Clinical Trials Research. She is an active clinician, researcher and educator.
She was awarded Canada Scholar and the Dean's Entrance Scholarship for Natural Sciences at Simon Fraser University for her undergraduate degree. She obtained her medical doctorate at the University of Ottawa, graduating summa cum laude. She completed her Internal Medicine and Cardiology residencies at the University of British Columbia, and served as chief cardiology fellow. She then completed her Interventional Cardiology fellowship training at Cleveland Clinic Foundation, which encompassed carotid, peripheral and structural training. She has been an active staff with the Division of Cardiology at VGH and St Paul's Hospital since 2004. She is also a physician proctor for left atrial appendage (LAA) closure with the Amplatzer Cardiac Plug/Amulet and WATCHMAN devices globally.
Dr. Saw is a pioneer and leader in research and management of spontaneous coronary artery dissection (SCAD) (http://scad.ubc.ca), and is the principal investigator of the Canadian Institutes of Health Research (CIHR) funded multi-center prospective Canadian SCAD Study. Her other research interests include LAA closure, non-atherosclerotic coronary artery disease (including coronary fibromuscular dysplasia), antiplatelet therapy, percutaneous coronary intervention, carotid artery stenting, peripheral arterial disease and intervention. She is also the principal investigator of PRYME, NACAD, SAFER-SCAD, Canadian WATCHMAN Registry, TAP-CABG, and ELAPSE studies. She has authored over 100 peer-reviewed publications, including scientific research studies, review articles and book chapters. She is also the editor of three textbooks on carotid artery stenting and LAA closure.
Scientific Advisory Board Member
Uri Elkayam, MD is a Professor of Medicine and a Professor of Obstetrics and Gynecology at the University of Southern California. He is a nationally and internationally known expert in heart failure and heart disease in pregnancy. Dr Elkayam is a past member of the executive council of the Heart Failure Society of America and the chairman of its corporate affairs committee. He is a present or past editorial board member of the Journal of the American College of Cardiology , American Journal of Cardiology, Journal of Cardiac Failure, Heart Failure, Heart Failure Reviews, Journal of Preventive Cardiology and Cardiology in Review.
Awards
International Academy of Cardiology: Distinguished Fellowship Award- Cardiology, 2007
8th World Congress on Heart Failure : Melvin L. Marcus Memorial Award for Distinguished Contribution as a Gifted Teacher, 2002
Department of Maternal- Fetal Medicine, USC Women's & Children's Hospital : Award for Education of Residents and Fellows, 2002
Scientific Advisory Board Member
Dr. Ganesh specializes in Cardiovascular Disease and Internal Medicine at the Frankel Cardiovascular Center.
Medical School
Northwestern University Feinberg School of Medicine, 1997
Residency
University of Michigan Health System, Internal Medicine, 2000
Fellowship
Johns Hopkins School of Medicine, Cardiology, 2004
Board Certifications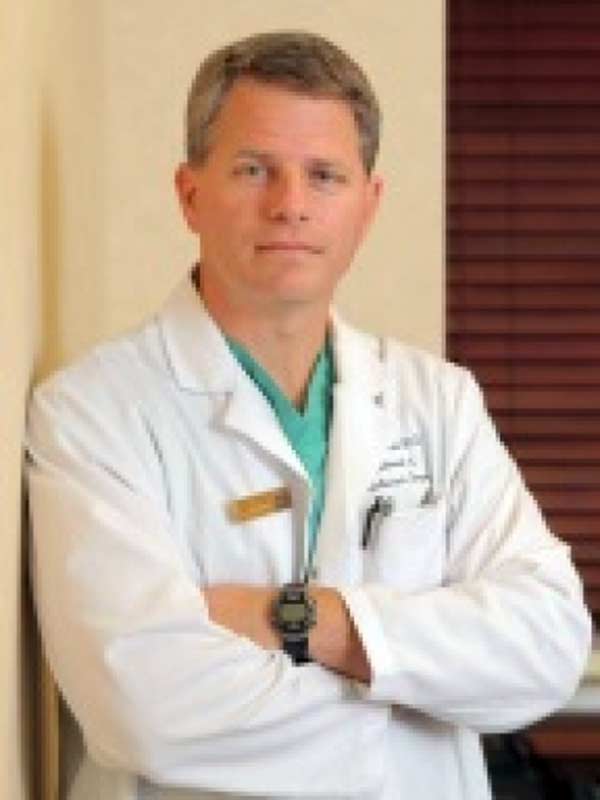 Scientific Advisory Board Member
Dr. Leonard N. Girardi is a Professor and Chair of the Cardiothoracic Surgery department of at Weill Cornell Medicine as well as Chief of Cardiothoracic Surgery at NewYork-Presbyterian/Weill Cornell Medical Center. He is also an Associate Attending Surgeon at the Memorial-Sloan Kettering Cancer Center.
Dr. Girardi completed his undergraduate studies at Harvard University in 1985, obtaining a degree in biochemistry. He pursued his medical education at Weill Cornell Medical College and completed his residency in general surgery at Weill Cornell Medical College, where he remained as a resident in Cardiothoracic Surgery. Dr. Girardi graduated from the program in 1996 under Dr. O. Wayne Isom. After completion of a fellowship in aortic surgery at Baylor, Dr. Girardi assumed his present position at New York Presbyterian-Weill Cornell Medical Center.
Dr. Girardi is committed to training the next generation of cardiothoracic surgeons and teaches medical students and residents on all levels. He is a member of numerous surgical societies, including the American Association of Thoracic Surgery, Society of Thoracic Surgery, The DeBakey International Surgical Society and the American College of Surgeons. He has published extensively on multiple topics in cardiovascular and aneurysm surgery and has given many lectures at regional and national surgical meetings.
Dr. Girardi has four sons, Nicholas, Henry, Edward, and Anthony.
Co-founder and Council Member
Just days before her 36th birthday, Rachel dropped to the ground from a crushing heart attack. After a delayed diagnosis, she underwent emergency bypass surgery and later learned her heart attack was caused by spontaneous coronary artery dissection, or SCAD. Surviving this life-threatening experience gave her the resolve to make it better for the next person by raising awareness that heart attacks do happen to young, otherwise healthy women, to educate health care providers about the prevalence of SCAD, and to find its cause.
Rachel spent her early career as a Registered Dietitian, a Clinical Nutrition Manager and later served on a Board and as the VP of Communications of another rare disease non-profit organization. As a 2013 Massachusetts Heart Association Go Red for Women Spokeswomen, Rachel advocated for heart disease awareness and detection, while also educating the community about SCAD. Rachel is a graduate of Rochester Institute of Technology and Tufts University's Friedman School of Nutrition Science and Policy.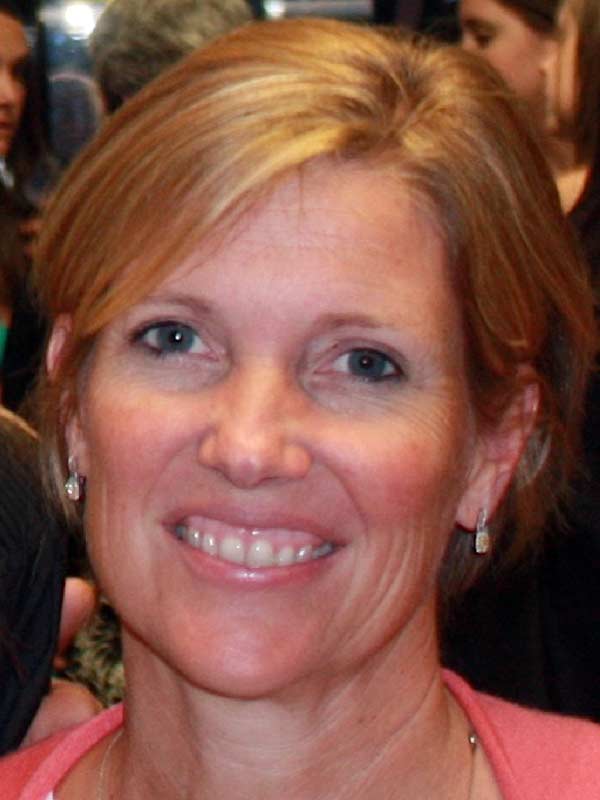 Like most people, Kathy had never heard of SCAD until 2013 when her husband, Charlie, suffered a heart attack at age 54. Although Charlie had complained of chest and arm pain in the months preceding his heart attack, he was in excellent health with no risk factors for cardiovascular disease so his symptoms were dismissed as stress-related. Because SCAD has been traditionally associated with women and pregnancy, it was months after his heart attack before Charlie was confirmed to be a SCAD survivor by the Mayo Clinic, Rochester, MN.
Kathy has been involved in health and human service issues in Charlotte, NC, for more than 20 years. As a member of the Women's Impact Fund, she helped evaluate and make grants to human service organizations serving emerging needs. She has been involved with the Urban Ministry Center since 1995 and became the director of that organization's first housing effort in 2008. Kathy successfully directed Charlotte's first permanent supportive housing for chronically homeless men and women, opening Moore Place, an 85-unit apartment complex, in 2012. Her book, The Hundred Story Home, was published in 2016.
Kathy promotes education, advocacy and research for SCAD survivors and their families. Kathy and Charlie enjoy traveling, outdoor sports and spending time with their four daughters.
A passionate advocate for women with heart disease and heart disease prevention, Deborah Daw Heffernan is the survivor of two devastating SCAD-induced heart attacks and a heart transplant, as well as the acclaimed author of An Arrow Through the Heart:One Woman's Story of Life, Love, and Surviving a Near-fatal Heart Attack. This compelling story of the first year of recovery from a SCAD—when she was 45, thin, fit, and with no cardiac risk factors—was featured on the ground-breaking 2002 Oprah Winfrey Show on young women and heart attacks. Library Journal named the book a "most outstanding consumer health title of 2002."
One of the very few books about women and heart disease at the time, An Arrow Through the Heart was the first and remains the only nationally recognized literary memoir about a SCAD. In 1997, certainly, and even by 2002 when Arrow was first published by Simon & Schuster, most clinicians had never heard of a spontaneous coronary artery dissection. In 2015 Deborah's pioneering book was revised, updated to include SCAD by name, and reissued by Open Road Media. All her book-related earnings are donated to cardiac causes.
In addition to The Oprah Winfrey Show, Deborah has been featured in articles, television, and radio programs (including the Australian equivalent of PBS) to help bring awareness to heart disease as the leading killer of women, even young women. She is a requested keynote speaker and panelist at events ranging from American Heart Association Heart Balls to a Federal Drug Administration's special meeting on organ transplantation to Grand Rounds at Massachusetts General Hospital in Boston. Many of her presentations earn Continuing Education Credits.
Following a second SCAD-induced heart attack, Deborah received a heart transplant in 2006. She is at work on a second memoir, Perfect Stranger, about life with a heart that is not her own. Deborah is also the author of a website and blog, deborahdawheffernan.com with practical tips and tools for cardiac patients, families, and clinicians. She is on the Advisory Committee of the SCAD Alliance in Washington, DC, and is joined by her husband in actively supporting the American Heart Association.
Deborah Daw Heffernan holds degrees from Georgetown and Harvard. Having worked as a teacher and a dean, she became a principal in a national, Boston-based corporate training and consulting firm—until May 12, 1997, when a heart attack in her gentle yoga class changed her life forever. She lives quietly, happily, and gratefully with her husband, Jack, on a lake in western Maine.
Kevin Fitzpatrick is President and CEO of Enforme Interactive. Incorporating his experience in new business development, medical publishing, international programs, and organizational management, Fitzpatrick leads an innovative team providing design, strategy, and technical best practices for non-profit associations worldwide.
Fitzpatrick most recently serving as a senior advisor to PAIGE.AI, a computational pathology start-up using artificial intelligence and computer vision to enhance early cancer detection.
From 2015 to 2018, he served as the first CEO of CancerLinQ™, a rapid learning system for oncology and a subsidiary of the American Society of Clinical Oncology (ASCO). Prior to CancerLinQ, he served for seven years as the Executive Vice President and Chief Innovation Officer of the American College of Cardiology (ACC), where he jointly led the organization's overall strategic and operational planning.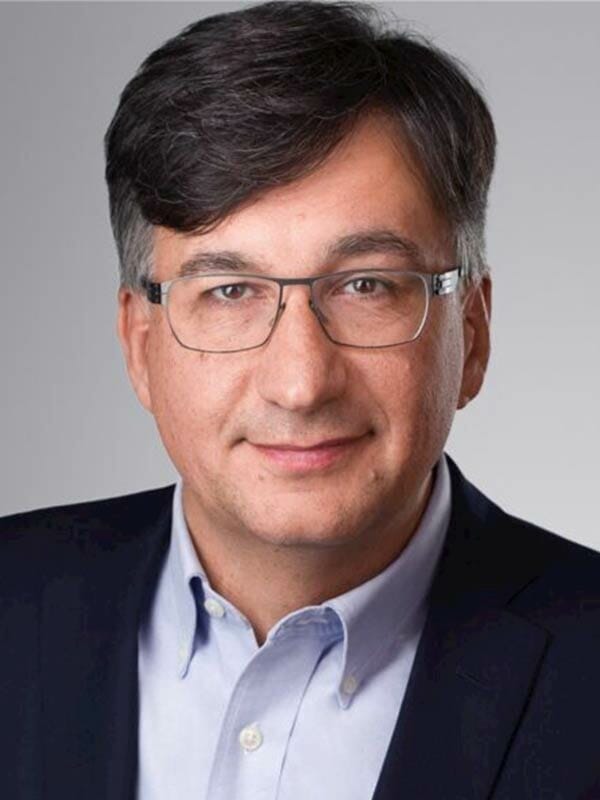 Mike Hess has a unique perspective on SCAD. He has personal experience with the impact of SCAD as the husband of a two-time SCAD survivor. In his professional life, he is Vice President, Heart Failure Research & Development, Cardiac Rhythm Heart Failure Division at Medtronic. In his 26 years with Medtronic, Mike has experience in corporate technology, clinical trial management, and program management. His honors include: Medtronic Technical Fellow, Medtronic Bakken Society, and American Institute for Medical and Biological Engineering Fellow. Mike has to his credit 35 patents and numerous publications. His academic credentials include a BS in Biomedical Engineering and an MS Software Engineering.
Monica Mallampalli, PhD, MSc
Dr. Monica Mallampalli is a trained biomedical scientist and a women's health advocate. She has worked closely with many leading clinicians and scientists to bring attention to knowledge gaps in women's health. In 2015, Dr. Mallampalli convened a conference in Winston Salem which focused on early risk factors that cause cardiovascular disease in women later in life. However, Dr. Mallampalli was intrigued by the lack of attention to risk factors that cause heart disease in young women and highlighted SCAD at this meeting to raise awareness. 
Dr. Mallampalli has been a strong advocate for research on women's health and sex differences for several years and has previously demonstrated success in generating evidence-based science to influence policy related to women's health. In her prior role as the Vice President of Scientific Affairs at the Society for Women's Health Research (SWHR), Dr. Mallampalli collaborated with patient advocacy groups, researchers, clinicians, federal agencies, policymakers and biopharmaceutical companies. Her earlier work has spanned many scientific areas including cardiovascular, musculoskeletal, autoimmune, breast cancer, Alzheimer's, pain, urology, sleep and clinical trials. Dr. Mallampalli has been interviewed by the media on several occasions, including a live appearance on the NBC Today show, to discuss women's health issues. Currently, Dr. Mallampalli works as an independent scientific consultant and continues to advocate for advancement of women's health research.
John Novack has a long background in healthcare publishing and communications. He is now director of communications at Inspire, a company that leverages social networks to help connect patients to researchers. Previously, John was director of marketing communications and strategy for patient safety software company Quantros, Inc., and medical market development director at EBSCO Publishing. John was also group publisher at healthcare information company HCPro.
John is a past board member of the Specialty Information Publishers Foundation (SIPF). He was a board member and officer of the Association of Health Care Journalists (AHCJ) in the AHCJ's formative years. He has spoken and written on healthcare social media, online community building, and specialty publishing for the AHCJ and the Specialized Information Publishers Association, among other groups. His interests include running, traveling, reading, music and Boston sports teams.
Those who know Becky would never have expected that she would nearly lose her life to heart attack in 2014. She exhibited none of the typical risk factors, exercised regularly, and took care of her body. So while celebrating her fifth wedding anniversary on a ski trip with her husband, Jeremiah, in Colorado, Becky also denied the tightening in her chest and tingling down her left arm could be a heart attack. After a second heart attack two days later, Jeremiah insisted on a trip to the ER. But it was too late. Even with multiple surgeries, her heart could not be saved. She is with us today thanks to the gift of organ donation and her will to live.
Becky is now on a mission to raise awareness regarding the prevalence of heart disease in women, especially Spontaneous Coronary Artery Dissection (SCAD), and the vital need for organ donation. "Had I known about the demographics of SCAD, it's possible I would have sought medical attention for my initial symptoms, rather than delaying care and sealing the fate of my original heart," she says.
As a Board member of SCAD Alliance, Becky's focus includes:
Finding the cause and/or genetic disposition of SCAD to ensure early detection and prevention for others;

Improving the forms of testing for SCAD that do not stress the heart, which elevates the risk of additional dissections
Assisting others with the resolve to discover and apply life lessons from their experience.
Becky is also active with the American Heart Association and Go Red for Women, participating in events in both Silicon Valley and Denver. She and her husband love the outdoors, including hiking, running, skiing, and biking. True to her nature and in honor of her heart donor, Becky has no intention of slowing down!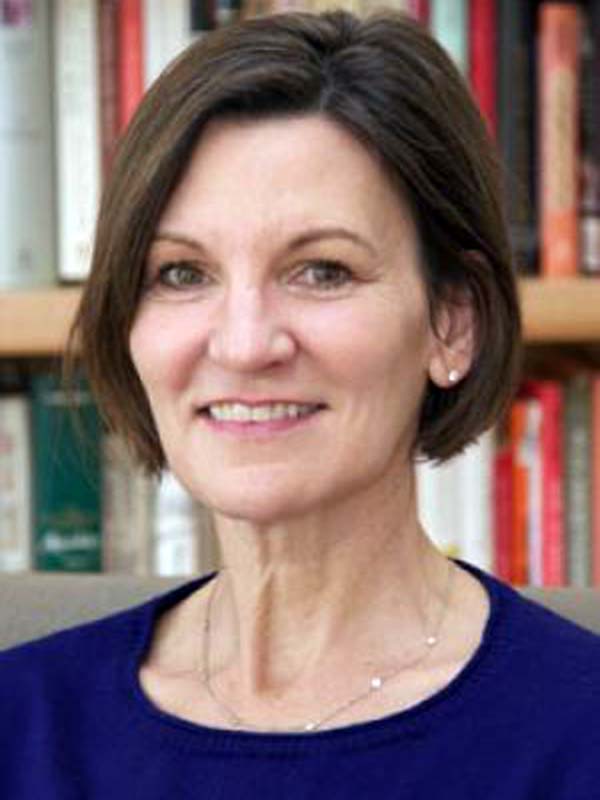 Tina Pittman Wagers, MSW, PsyD
Tina had a heart attack from SCAD in August 2014 while swimming across a lake during a family vacation in Idaho. Fortunately, her husband was able to get her out of the water, and she received a timely and accurate diagnosis and effective care soon afterwards. The diagnosis stunned Tina and her family: she is fit and otherwise healthy, and had participated in a sprint triathlon two weeks before her SCAD. Through this experience, Tina learned that not everyone with SCAD is as lucky as she was, and she is committed to helping other SCAD patients and their families receive accurate diagnoses and effective care immediately following a SCAD and beyond.
For twenty years, Tina has been a clinical psychologist. Before that, she was a clinical social worker. She teaches undergraduate students and supervises Ph.D. students at the University of Colorado Boulder in the Department of Psychology and Neuroscience. As a psychologist, she has a long-standing interest in evidence-based treatments for psychological disorders, and accurate diagnosis and treatment of women's mental health disorders in particular.
Tina is excited to contribute to the SCAD Alliance mission of support, advocacy and education around SCAD. She is ready to use her experience as a psychologist to enhance the organization's ability to raise awareness of the psychosocial, as well as physical needs of SCAD survivors and their families.
Tracey Ray is the Marketing and Life Enrichment Director for Chandler Park Assisted Living which is located in Bowling Green, Kentucky.  She has a passion for the elderly and strives to provide a community in which residents can thrive during their golden years.  Previously, Tracey worked as a medical sales representative and as a recruiter/trainer for a national insurance company.  She graduated from Western Kentucky University with a degree in Corporate and Organizational Communication.
In 2009, Tracey's life changed when she had a heart attack at the age of 40.  One year later she was told the heart attack was not only caused by an artery tear but a condition called SCAD. Most recently she discovered she also has an underlying condition called Fibromuscular Dysplasia.  She has served on her local AHA board and has campaigned to raise money and awareness for rare heart conditions such as SCAD.  It is her goal to help raise funds for SCAD research and to provide awareness and education to those affected by this rare disease. In her spare time she enjoys drawing and painting, as well as spending time with her 5 children.