SCAD Alliance launches new educational program "Ask the Experts"
Our new educational series, "Ask the Experts — A Conversation Hosted by SCAD Alliance" began Friday, June 5th at 4 p.m. ET. Listen now by clicking on this link to access the SCAD Alliance YouTube channel.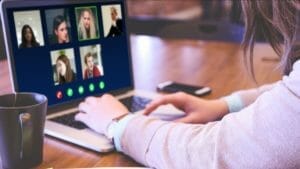 The purpose of this new monthly Ask the Experts series is to offer support and information to survivors and caregivers by engaging in conversation with experts on SCAD-related topics. For our first Ask the Experts, the focus is mental health after SCAD, including a common concern among survivors: understanding whether or not they are experiencing symptoms of post-traumatic stress disorder (PTSD).
SCAD Alliance Board Member Dr. Naesha Parks moderated the conversation via Zoom, and the panel featured:
Dr. Jennifer Sumner, clinical psychologist and assistant professor of psychology at UCLA, whose research focuses on trauma, stress and cardiovascular disease.
Dr. Katie Edwards, a cognitive behavioral therapist and clinical assistant professor of cardiovascular medicine and psychiatry at Stanford, will discuss her work with SCAD survivors and psychosocial interventions to support them.
Dr. Tina Pittman Wagers, teaching professor and clinical psychologist in the department of psychology and neuroscience at University of Colorado-Boulder, focuses her research on the lived experiences of SCAD survivors and is leading the development of a SCAD App for patients.
Cardiologist Dr. Esther Kim, director of the arteriopathy clinic at Vanderbilt Heart and Vascular Institute, will address SCAD in the context of the added stress caused by COVID19.
To receive updates, subscribe to our eNewsletter by clicking on this link: eNews Sign Up.